Construction on the new $288 million Oklahoma City Convention Center is set to be substantially complete on October 7, 2020.
A new addition, the 4th Street Experience, will create a semi-covered pedestrian street between the center and the Omni Hotel. The Omni is scheduled to open in February 2021. 4th Street will finish in April of next year.
At the same time, Robinson Avenue between I-40 and the Oklahoma City Boulevard is currently closed to be completely revamped and will include a roundabout at SW 7th and a signaled, pedestrian walkway between the main entrance to the convention center and Scissortail Park. Robinson will reopen in December.
A new parking garage is under construction directly eat of the Omni and will serve both the convention center and the hotel when complete later this year.
Convention Center renderings
Convention Center construction photos
4th Street Experience
Omni Hotel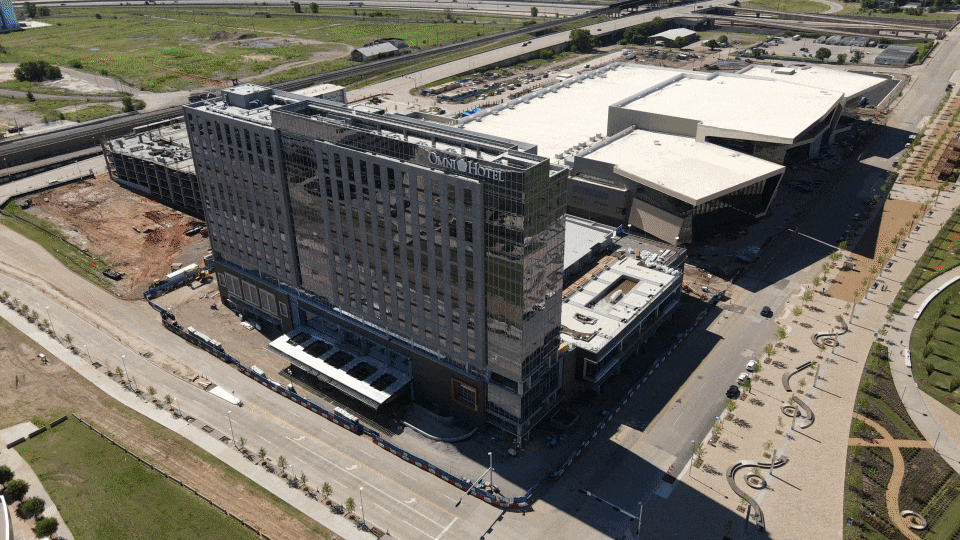 Parking Garage
Robinson Avenue